On June 27, 2013, Bridgestone released Ecopia's Green Song with its next-generation flagship EP200 in Beijing. This is also the world premiere of this product. At present, the mainstream sales products include EP100A and EP850 (for SUVs). This new EP200 further improves the overall performance on the basis of the original EP100A.
Bridgestone Green Tire - Green song partner launched since 1991. As one of the objectives of the company's development plan, Bridgestone once stated that "by 2013, more than 90% of the specifications of Bridgestone's replacement tires for passenger cars in China will meet the Bridgestone Group's environmental protection standards." Forward-looking strategic decision. In 2010, the cumulative sales volume of the EP100A has reached 1.27 million since its launch in China. It is expected that the production of Bridgestone's green tires will reach 2 million at the end of the year. In addition to the products for passenger cars and SUVs, the green industrial chain for truck and bus tyres has also been completed. New ECOPIA green song with EP200, is the company's second generation of energy-saving environmental protection tire products. According to reports, the product uses "ECOPIA Formulation II" to achieve industry-leading low rolling resistance. The actual vehicle test results show that the low rolling resistance performance is better than that of Bridgestone's previous tires by about 47.2%, and the fuel efficiency of vehicles using the new products is 12.3% higher than that of vehicles using previous products. At the same time, innovative designs such as "leaf block" and "asymmetric ECO" shapes have also reduced the wetland braking force by 3% compared with the past, ensuring the safe driving of wet road vehicles and effectively taking into account the life of tires and the stability of vehicle running.
After the United States, Europe, Japan, and South Korea have successively implemented the green tire labeling method , they have promoted the development of tire technology and consumers are paying more attention to the comprehensive performance of tires. The market share of green tires will continue to increase. The China Rubber Industry Association stated that China's Green Tire Labeling Act will also refer to the European Union's labeling system. It is planned to be introduced before the end of 2013. It will also adopt mandatory voluntary steps. It is expected that by 2017, compulsory green tire labeling will be implemented. bill.
Clear Flat bag is made from Food Grade Virgin material. environmentally friendly and hygienic. They are water-proof, Moisture-proof, strong toughness, tear resistance, good for storage and usually for packing sugar, biscuits, candy, coffee bin, fruits , drinks or other foods. Normally width from 3 inch to 12 inch. Length from 7 inch to 22 inch. Material could be in HDPE or LDPE.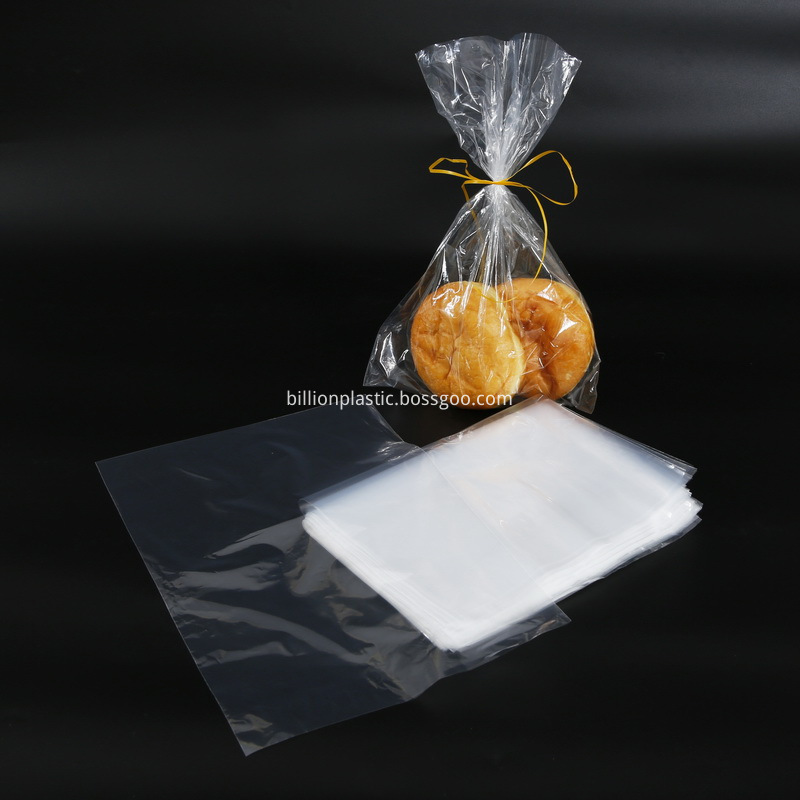 Clear Flat Bags, Polyethylene Flat Bags, Clear Flat Polyethylene Bag, Side Seal Bag, Clear Bag, Crystal Clear Side Gussets Bags
BILLION PLASTIC MANUFACTURING CO.,LTD, JIANGMEN , https://www.jmtshirtbag.com