On February 15, the 300-meter regional conference of Sichuan Modern Zhidao was held in Shanghai. The conference was the seventh stop of the regional 300M regional press conference. After the successful listing in the six major regions, the Shanghai conference again achieved a breakthrough. The 300M road became popular and eventually won 308 orders.
Economic Development Catalytic Car Demand Causes Road 300M to Win Market
Shanghai is a national center city, China's economy, transportation, science and technology, industry, finance, trade, convention and exhibition and shipping center, the first batch of coastal open cities, and is also the seat of China's first China Free Trade Pilot Zone. Shanghai Port's cargo throughput and container throughput rank first in the world and it is a good Binjiang Binhai international port.
Shanghai is the fastest-growing economy in the country. With the rapid development of the manufacturing and trading industries and the continuous expansion of consumer demand, the logistics industry has also witnessed an explosive development in recent years. At the same time, it has also spawned logistics vehicles. The strong demand. While individual users and logistics companies mostly consider the price and performance when choosing a car, the models with high performance-price ratio and excellent performance can meet the exuberant demand of the terminal market.


Zhidao 300M is a medium-duty light truck type under the Sichuan Modern Zhidao brand. It is independently developed by Sichuan Modern and jointly developed by the Sino-Korean R&D team. It concentrates on the essence of both South Korean and Chinese automakers. It also has imported equipment and a high automation rate in Sichuan Shiyang Modern Factory. Internal production is completed. This model not only has an outstanding price/performance ratio, but also has excellent performance in various aspects and can meet the general needs of end users.
At the site of this event, the Road 300M was targeting end users with excellent product power, quickly set off an upsurge of car purchases, and achieved astounding results with 308 orders, again demonstrating the superior strength of the 300M as a model for light trucks. Through this press conference, the terminal market of Shanghai Zhidao 300M in Shanghai was effectively opened, which greatly improved the product's reputation and popularity, laying a solid foundation for the further development of the terminal market in the future.
Wiring Harness Contain Main Harness in Cabin, Engine Harness. Adopting Deutsche connector and terminal imported from Germany, PVC braided wire imported from America, advanced production technology, the product has excellent waterproof, corrosion resistance, flame retardant performance, and effectively prevent rodents from biting. According to the design of the original wiring harness of Komatsu, it guarantees the assembly line. Before the factory passed many strict technical tests, to ensure excellent product performance and quality.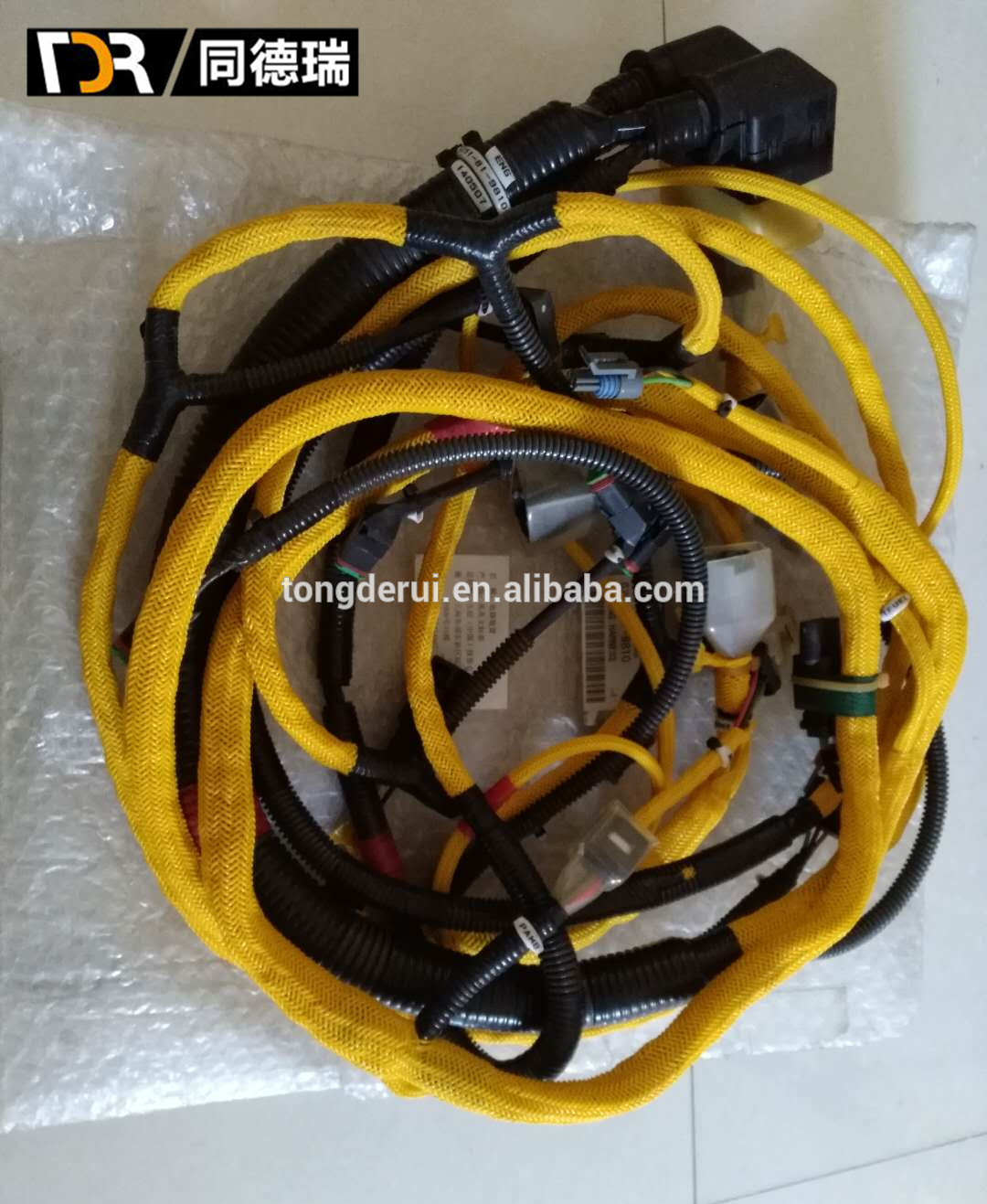 Wire Harness,Wiring Harness,Automotive Wiring Harness,Wire Harness Assembly
Jining Tongderui Construction Machinery Co., Ltd. , https://www.tdr-excavatorparts.com