From February 7th to 8th, the Kumho Tire China Dealer Conference was successfully held in Shanghai. On the occasion of the Spring Festival of the Year of the Sheep, more than 100 first-class dealers from all over the country gathered together with Kumho Company. The enthusiasm participated in the event. The conference summarized the outstanding achievements of Kumho Tire in the past year and exchanged key work such as sales plan and product promotion, improving user satisfaction and increasing brand communication in 2015.
In 2014, Kumho Tire not only achieved impressive sales performance in China, but also demonstrated outstanding strength in new product development, quality management and after-sales service.
In 2014, due to stable and reliable quality and excellent product performance, Kumho Tire was favored by many auto manufacturers, and the matching number of original models was among the best in the entire tire industry. And the supporting models have been upgraded to the next level. At present, the original tires have been supplied to luxury cars such as Germany Mercedes-Benz, American Chrysler, and German BMW.
Kumho tires with a forward-looking strategic vision have long been keenly aware that domestic consumers are increasingly interested in European cars and their performance requirements for tires are further enhanced. Therefore, in August 2014, Kumho Tire launched three new customized products for the Chinese market, Wing Chi ECSTA HS81, Shu Le Chi SOLUS HS61, Shu Le Chi SOLUS HS21. Once launched, the new products quickly gained recognition from Chinese consumers and achieved good sales. In 2015, Kumho Tire will continue to promote high-end customized routes and continue to introduce high-tech products with strong market competitiveness for Chinese consumers.
At the same time, Kumho Tire's strategy in brand communication has also been continuously upgraded, from continuing to sponsor various professional auto events, to inviting Chinese golf sister Feng Shanshan to speak for the Kumho brand, and then to a variety of social welfare activities, Lake tires have further established a good reputation and brand image among consumers.
Especially worth mentioning is that the forward-looking Kumho tires fully grasp the market trend. In the second half of last year, internationally renowned movie stars Lee Min Ho and Liu Yifei were invited as double spokespersons, which not only integrated young fashion and speed passion into the brand genes, but also succeeded. The land has attracted the attention of many young Chinese consumers.
At the dealer conference, the new spokesperson of Kumho Tire also expressed its blessings to the participating dealers through the video, which strengthened the sales confidence of the dealers. Dealers have expressed their high recognition for the brand-new brand image created by the well-known spokespersons, and they are also very optimistic about the sales prospects of the 2015 Kumho tires.
Li Hanjun, Chairman of Kumho Tire China, said at the conference that China is the most important market for Kumho Tire in the world. In 2015, Kumho Tire will continue to introduce high-tech, high-quality tire products, and in the OE tire supporting and distribution network. Construction, after-sales service, brand promotion and other aspects continue to increase investment, improve brand and product competitiveness, and develop together with all dealers to jointly provide the most complete tire service for Chinese consumers.
Concrete Pile Spinning/Centrifugal Machine:
Concrete Pile Spinning/Centrifugal Machine is mainly apply to produce High strength centrifugal technology concrete spun piles of difference diameter and length, Prestressed Reinforced concrete pole(SPC pole) by spinning formed. According to customer's effeciency request, there are Single wheel spinning machine and Double wheel spinning machine at customer's option, it is equipped with a stepless speed-variation motor and a control panel, it works smoothly and its speeder is of wide-range. Its box base is sturdy and durable and easy for installation.
Our Pile Spinning Machine's Advantages:
1. Unique "slot" design, change the screw limit between the bearing support and the base plate with the card slot and bolt limit. Both up and down sides of the spinning machine panel, undersurface and two sides of bearing support go through fine machining. Though the process is complex, it makes it more solid during high-frequency vibration of bearing support and the floor. Repair and replacement also have interchangeability.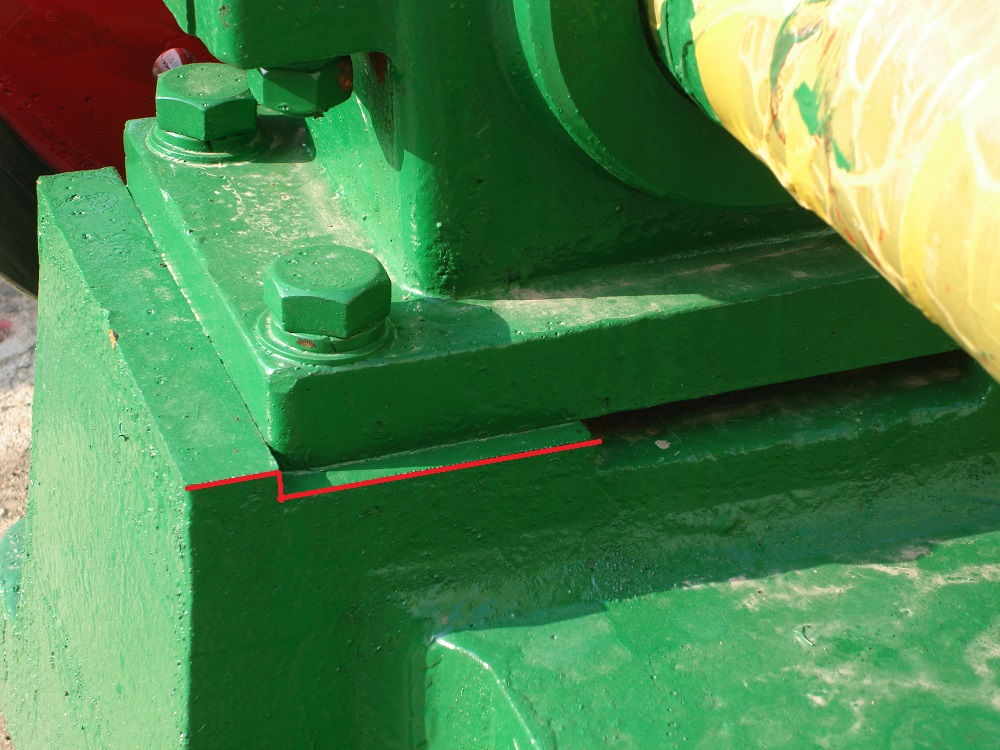 2. Connection shaft is whole shaft, to avoid stress concentration brought by shaft diameter changes, resulting in the phenomenon of "shaft-broken".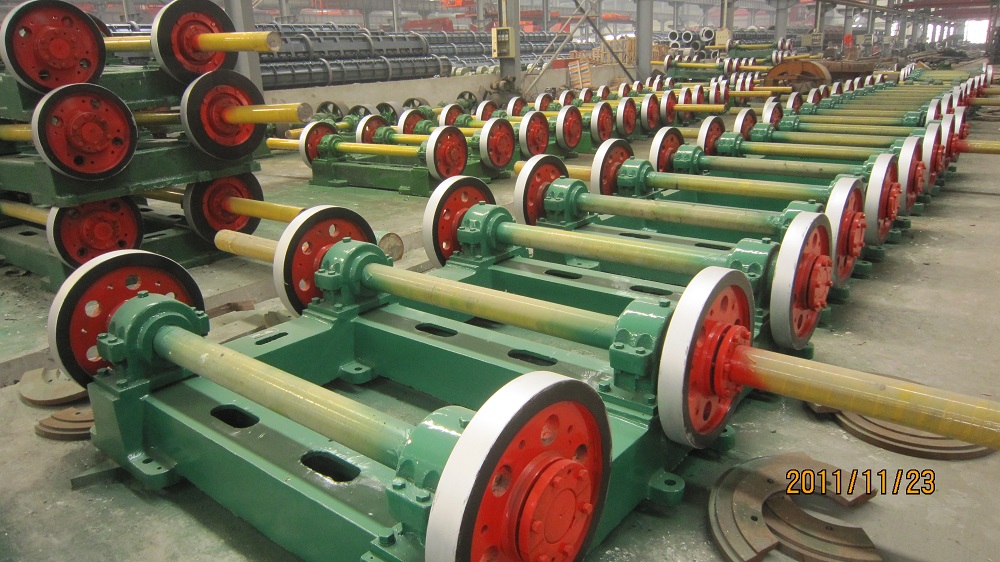 3. The limit side of the support wheel is removable. It is convenient for users to replace.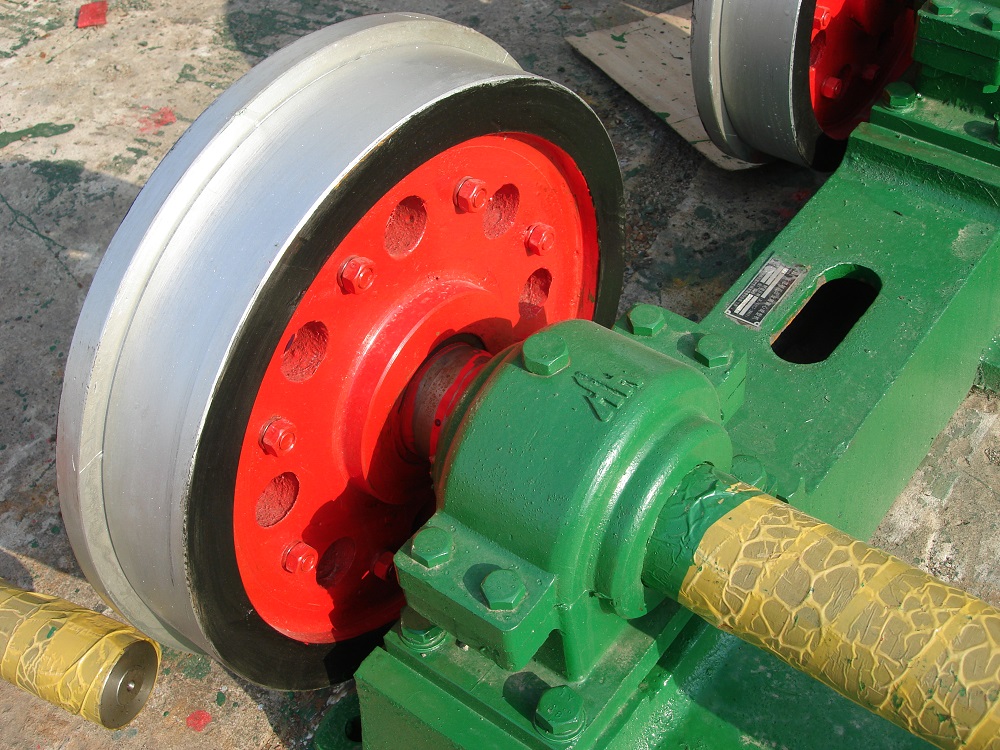 4. Frequency-conversion cabinet of spinning machine records process parameter of each pipe and output reports, provides the office computer data communication interface.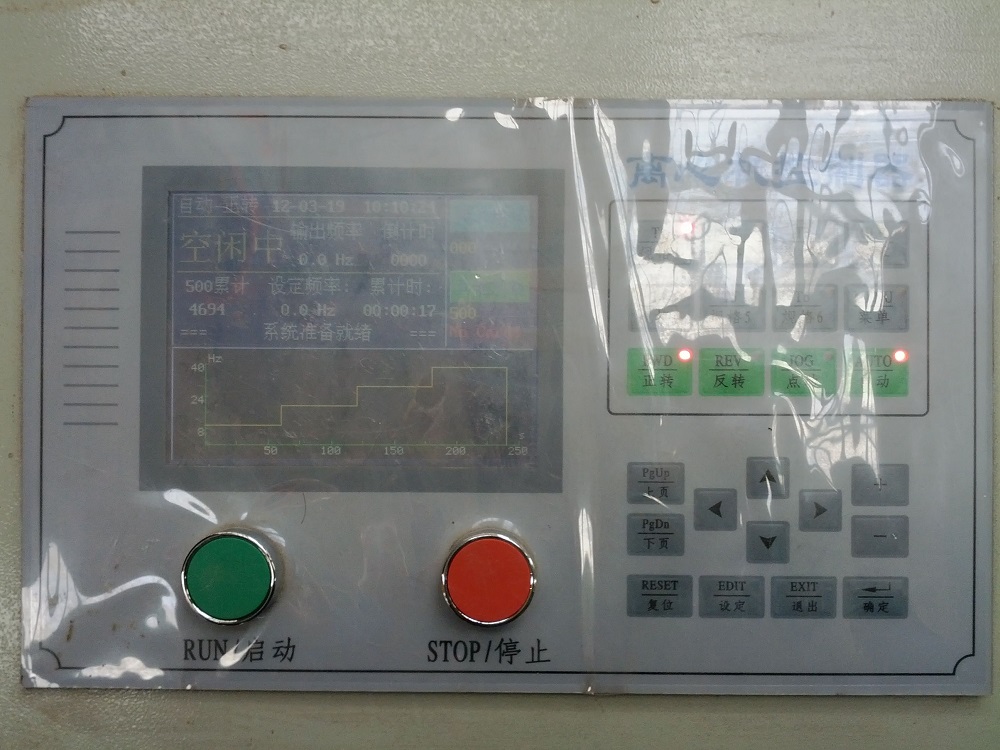 Spinning Machine Technical Parameter:
| | |
| --- | --- |
| Wheel Distance(mm) | 2000 |
| Central wheel Distance(mm) | 950-1200 |
| Wheel Diameteri(mm) | 600 |
| Axle Diameter(mm) | 110-125 |
| Automatic controller for centrifugal concrete pile machine | |
We can Customize for you. If you have any questions, please contact with us. Welcome you can visit our Factory.For inqury,Please send mail directly to us.
Concrete Pile Spinning Machine
Concrete Spinning Machine,Spun Pile Centrifugal Machine,Concrete Pile Spinning Machine,Pole Spinning Machine
Jiangsu Haiheng Building-Materials Machinery Co.,Ltd , http://www.jshaiheng.com