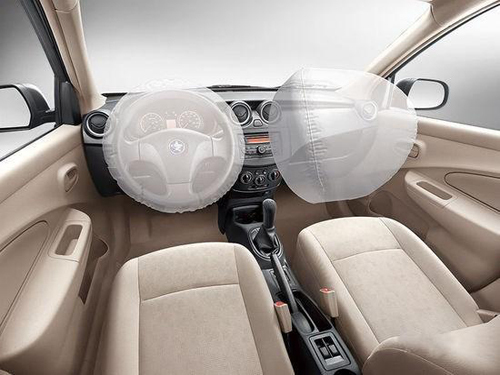 In the 2014 domestic auto recall case, there were about 20 cases of recalls due to issues such as airbags and gas generators. Another new data also shows that the airbag problem is also the biggest factor in the recall of the North American market last year. In the US market, there were 21.8 million vehicles involved in the fault recall of airbags in 2014, which accounted for 34% of the total vehicle recalls.

Airbag safety issues have also spread to the Chinese market. According to China Automotive Quality Network, in 2014, in the "Top Ten Automotive Quality News Incidents" influencing China, Gao Tian's air bag defect and general ignition system defects caused the largest number of recalls. The success of the two events was not only due to its large number of global recalls, but also because these two cases no longer appear to have been known in the past as the "global recall does not include China" car prices statement. Chinese auto companies and consumers also have a new understanding of the current state of quality crisis and knowledge of airbags through these two incidents. For example, the weight of the key ring may make the ignition switch out of the starting position, resulting in the engine stalling, power supply is stopped, most of the electrical components in the car are closed, eventually causing the airbag system to stop working; for example, the gas generator/inflator of a defective air bag may explode Causes metal fragments to splatter, killing people inside the vehicle.

The latest news shows that currently on the market, airbags are not bursting apart at the crucial moments mentioned in the above issues, and there are also new problems that are caused by metal debris. That is suddenly bursting open for no reason. In early February of this year, the National Highway Traffic Safety Administration of the United States issued a news briefing on its home page of the official website to remind the public that the nine models recalled by Fiat Chrysler, Honda, and Toyota due to airbag defects may not completely exclude all of them. Airbag security risks still need to be recalled again, involving 2.1 million cars and trucks.

According to the National Highway Traffic Safety Administration, some airbag accessories manufactured by TRW, another international component manufacturing giant, may cause accidental bursting of airbags for some reason, so owners need to return to the dealership again to replace new airbag accessories.

Industry experts believe that airbags have fallen into the vortex of the biggest security crisis since the 1990s.
3 Levels Of Resistance | Heavy-duty Hip Bands with 3 levels of resistance - Light, Medium & Heavy

Great For Tons Of Exercises | Use Sweet Sweat Hip Bands to increase your intensity (and growth) when doing hip thrusts, bridges, squats and dozens more exercises at home or the gym

Non-Slip Bands | If you`re looking for a booty band that won`t roll up or slide off during your workouts, Sweet Sweat Hip Bands are perfect for you. Wider than regular thrust bands, our bands have inner grip strips to keep them in place during your workout
Fabric Booty Bands,No-Slip Fabric Booty Bands,Fabric Hip Band Set
Taizhou Gentle Booms Outdoor Products Co.,Ltd , https://www.gentleboomssports.com